Home
›
Getting sick of this log in thing.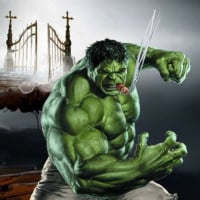 0patience
Oregon Coast
Posts: 10,387
✭✭✭✭✭
Getting tired of having to log in every time I turn around.
For some reason, the damn thing won't keep me logged in.
On both my phone and my computer.

Now, not only do I have to check the I am not an F'n Robot, but now I have to do the find the F'n cars and signs captcha.

To Ccom, if it ain't broke, quit MESSING with it. (Wonderful censor)
Seriously, I like buying cigars here and coming to the forums, but if it becomes too much of an aggravation, I'm out.

Please check the box. Ok, I did that.
Please click on the cars. Ok!!
Please click on the cars. Christ, I did!!
Please check the new images. WTF??

Wasn't in a good mood to start with and trying to log in just was another aggravation in an already crappy day.

And then there is the wonderful censor that stars out stupid things.
In Fumo Pax
Money can't buy happiness, but it can buy cigars and that's close enough.
Atmospheric pressure and crap.

Post edited by 0patience on