Home
›
Roadster show in Portland.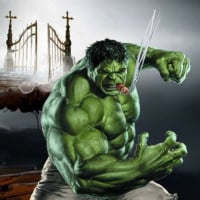 0patience
Posts: 10,665
✭✭✭✭✭
My baby brother texted me today asking what I was doing this weekend.
He's in Billings, MT and it caught me off guard.
I told him I hadn't planned that far.
He then tells me he will have one of his rat rods at the Portland Roadster show and I should come to Portland this weekend.
So I text momma and tell her what's going on and she just says, "Do we buy the tickets online or at the show?" Gotta love her.
So I find out that O'Reilly's has the tickets discounted, so I call over to the local store and the guy I deal with says they are discounted and he'll set out 5 for me. Perfect!
So now momma and I and the boys will head to Portland Saturday and spend the day with my little brother.
We haven't had the chance to visit with each other in 25 years.
May even get a chance to meet with Chip Foose.
If you don't know who Chip Foose is, you aren't a car guy and it doesn't matter. LOL!
Looking forward to this weekend.
http://www.portlandroadstershow.com/
In Fumo Pax
Money can't buy happiness, but it can buy cigars and that's close enough.
Atmospheric pressure and crap.