Home
›
How I end up in trouble.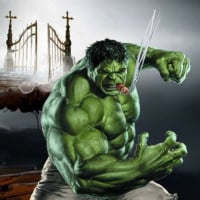 0patience
Oregon Coast
Posts: 9,970
✭✭✭✭✭
Got a call from the wife. She is working til 8, cause they have some parenting class and she has to watch the ankle biters.
And then she gives me this question.
"Oh and what's tomorrow?"
Hell, I don't know. Sink de mayonaise?
"No, it is not cinco de mayo"! 
Oh! Mother's day!
"No, tomorrow is Friday, Mother's day is on a Sunday."
It is? Ok. This Sunday?
"No, not this Sunday! Don't you know when it is?"
Uhm. I think so?
"So you don't know what tomorrow is?"
Of course I do. It's our anniversary. 
"You looked at the marriage certificate on the wall, right?"
Uhm. No. I remembered.
"Ok, smart guy, how long have we been married."
Wait. What? I didn't know this was gonna come up. No fair! 30-ish years.
"OMG, we had our 30 year anniversary already."
Yeah, like I said. 30-ish years.
"You're such a dork."
In Fumo Pax
Money can't buy happiness, but it can buy cigars and that's close enough.
Atmospheric pressure and crap.