Home
›
The value of money in other countries.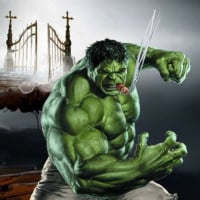 0patience
Oregon Coast
Posts: 9,970
✭✭✭✭✭
Got a call from a friend for a job today in Malaysia. 
He tells me it pays 35,000.........................Rupees.
Damn, sounds pretty good. How long? 2 weeks.
Ok. 2 weeks for 35k, sounds awesome. But anything that sounds too good, usually is and is often a royal pain in the butt.

Then a little switch flips in my head.
Wait. How much is 35,000 Rupees in dollars?
Now he's laughing so hard he can barely talk, he says, it's about $500.
OMG. Really?
Uhm. No.

He mostly called to BS, but had this job come across and had to have a little fun at my expense.



In Fumo Pax
Money can't buy happiness, but it can buy cigars and that's close enough.
Atmospheric pressure and crap.