Home
›
buying used stuff sucks as much as selling.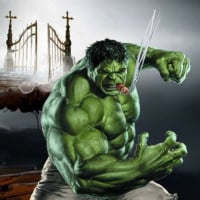 0patience
Posts: 10,665
✭✭✭✭✭
Why do people put an ad somewhere to sell something and say in their ad to message them or text them when the dipsticks won't answer their texts or messages? WTF?
Been looking for a decent tonneau cover for my SS. 
New are about a grand.
So, I went looking on the Fakebook groups and craigslist.
Found 2 I liked and price was decent.
So I send one a text and message the other.
That was last week. Still no reply and ad is still up.

Then today, I get a message that one sold yesterday.
And me being the patient, tolerant person I am, I had to piss them off and tell them it would have been sold last week if they'd have replied to their messages and it was probably too crappy for me anyways.

Yep, I'm an a$$hole.
In Fumo Pax
Money can't buy happiness, but it can buy cigars and that's close enough.
Atmospheric pressure and crap.