Home
›
Anybody make the jump to 4K HDR Tv?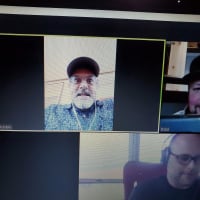 avengethis
Sorry, I ate all your bacon!
Posts: 5,537
✭✭✭✭✭
We just bought a 55" TCL 4k HDR tv and just finished watching Black Panther in 4k and it was incredible.  

Anybody else make the upgrade? Anything i need to check out that was stunning visuals?
Team O'Donnell FTW!

"I've got a great cigar collection - it's actually not a collection, because that would imply I wasn't going to smoke ever last one of 'em." - Ron White