Home
›
Know your insurance policies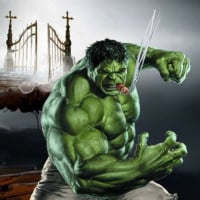 0patience
Packed up the bags and moved to Tennesee
Posts: 10,514
✭✭✭✭✭
I have full coverage insurance on my truck with Roadside Assistance.
So when my truck engine went south on me, I called the tow truck and had them tow my truck home, paid him the $190 for the tow and figured I'd talk to the insurance company later to see what reimbursement there was on it.

Well, I called them today and found out that my "Roadside Assistance" pays a whopping "up to" $50 for a tow. I don't know any tow companies that will even hook up for $50. 
Ok, so what roadside assistance do you do? 
They will pay a percentage of a lock smith or tire repair.
And the $50 for the tow.
Ok, so how much am I paying for this "service"? 
$9 per car (4 of them) per month. WTF??
$36 month for what? Nothing.

So I cancelled the roadside assistance on my policy, went over to AAA and got their towing package for everyone for $150 less per year than I'm paying for garbage assistance.

I can't believe I was so gullible to think that roadside assistance meant that it actually covered something. 
In Fumo Pax
Money can't buy happiness, but it can buy cigars and that's close enough.
Atmospheric pressure and crap.