Home
›
Anyone here know a Jeff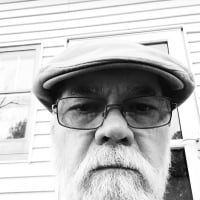 Amos_Umwhat
West TN
Posts: 6,667
✭✭✭✭✭
Smeltzer?  Possibly Schmeltzer?

If so, please let him know that his "No cost to you" pre-approved hearing aides, back brace, knee brace and shoulder support are available from Medicare. 

Also, his 2015 Toyota's extended warranty is running out.

I know these things, because I've received, seriously, no less than 500 calls in the last 6 weeks intended to inform him of these things.

Oh, and he gave the wrong phone number to Medicare.

I can't decide if he's a complete idiot, or a total genius.  Either way, I'd prefer they called him directly, since I have no freaking idea who he is! 



WARNING:  The above post may contain thoughts or ideas known to the State of Caliphornia to cause seething rage, confusion, distemper, nausea, perspiration, sphincter release, or cranial implosion to persons who implicitly trust only one news source, or find themselves at either the left or right political extreme.  Proceed at your own risk.  

"There is nothing so in need of reforming as another person's bad habits."   Mark Twain