Home
›
Glitter. Who invented this stuff?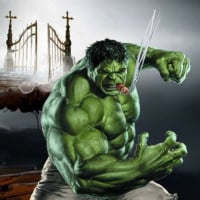 0patience
Posts: 10,665
✭✭✭✭✭
One of the downfalls of having 2 grand daughters living with you is something called glitter.
Having boys, I hadn't had to deal with this stuff before.
This stuff gets everywhere. 
In the carpet, all over the couch, it's everywhere. 
Pretty bad when you go to work and one of the guys asks what on your coat and you sigh and say, "glitter". 
And then you have to explain that the grand daughters love glitter.

This stuff is awful, but the girls love it.
I can't win. LOL!
In Fumo Pax
Money can't buy happiness, but it can buy cigars and that's close enough.
Atmospheric pressure and crap.