Home
›
General Discussion
December CCOM Xmas herf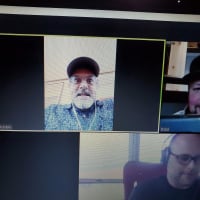 avengethis
Posts: 5,680
✭✭✭✭✭
We are going to mix things up this year for the Xmas herf.  It might not be ideal for everybody but something new to try.  

I will be hosting it at my house this year.  We are looking at Decmember 6-8.  I have hotels within 5 minutes of my house, there is an airport in Appleton (sometimes pricier, 10 minute drive) also Green bay (30 minutes to me) or Milwaukee (1.5 hours).

Friday depending on arrivals and what not I was thinking we could go out for a dinner (fish fry or supper club) otherwise I can cook as well and then Saturday we will have the smoker and grill going and cook up something nice.

I have 2 bathrooms in the house, garage will be the area of smoking, welcome to relax in the house as well but no smoking in the house.  I have a tv and dart board in the garage for things to do, also can keep it warm with a heater.

I would like to try and get a head count to see who is open to making this work.  I know it is sort of a change and moving from Chicago will rule it out for some.  I hope anybody that wants to can figure out a way to make it up.
Team O'Donnell FTW!

"I've got a great cigar collection - it's actually not a collection, because that would imply I wasn't going to smoke ever last one of 'em." - Ron White