Home
›
Tennessee?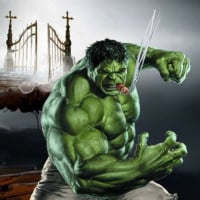 0patience
Posts: 10,665
✭✭✭✭✭
Some of you know I'm getting close to retirement and we've been looking at properties across the nation to figure out where we want to go.
I came across several properties in Tennessee that are very reasonably priced in southern Tennessee. About $30k for 5 acres. Which 5 acres here would be about $100k.
I'm not sure what the weather is like in Tennessee.
In Oregon, well, it rains. All the time.
We have cold rain (winter), we have warm rain (summer) and sometimes we sacrifice enough Californians, that the sun gods make it shine. LOL!
So, those who know Tennessee, do you think it would be a good retirement place?
Says cost of living in Tennessee is among the 10 lowest in the nation.
Oregon is about the 10th highest in the nation, give or take.
In Fumo Pax
Money can't buy happiness, but it can buy cigars and that's close enough.
Atmospheric pressure and crap.