Home
›
Cigar 101
What do you do when an expensive cigar doesn't smoke like it should?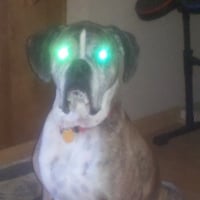 Brokegunner
People's Republic of Kalifornia
Posts: 112
✭✭✭
So here's a question that is fresh in my mind because I'm living it right now... I was out of town and bought around $300 worth of cigars & accessories at a fancy shop. One of those cigars is a DE L-40 that I have never seen locally. If I told you what I paid for it you'd probably laugh but I really wanted to try one.
Today I lit it up and the first few hits felt like it had a hole in it. That same feeling pretty much describes the whole cigar which is down to about 3" left and it's finally smoking like it should.
I don't usually complain when I get a bad cigar but I've bought packs of 20 for what this cost so I'm wondering what I should do, if anything? I was thinking of writing an email to Drew Estate, or should I contact the store... or just chalk it up to bad luck and move on.
I'm curious what others do in this situation?
"Not all heroes eat crepes"