Home
›
Cigar 101
Problems With The Redford Lite™ Electric Cabinet Humidor
TheWebRecluse
Posts: 33
✭✭
It's been a while since I visited this forum but I haven't had much luck looking elsewhere for help so I thought I would try back here. I have had an endless amount of trouble with humidors over the years. The more I become passionate about cigars the more I want to keep them over time, age them, even buy more expensive types etc. After a long while of trying small humidors, I decided that I took things seriously enough to really invest in a piece of cigar "furniture" ... so I saved up and purchased the The Redford Lite™ Electric Cabinet Humidor ... after a lot of problems with the shipping delays caused by covid and other issues, it arrived a month ago.
I've had enough experience with humidors to know how to season and setup one ... I followed the same procedures for the Redford. I noticed that at the very bottom of the cabinet is a drawer that has fans on top where you put water -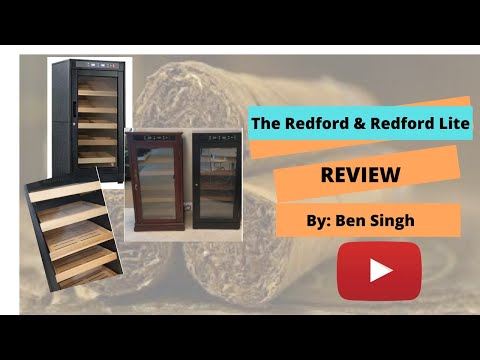 https://youtu.be/e5lTxkygWOc?t=270 and in theory the fans blow upwards. I have noticed however that only the lower drawers ever reach the proper humidity level. The two drawers furthest from the bottom never seem to get where they need to get. I have two different hygros in all the drawers (electronic and regular) in order to monitor different areas of the slide out drawers.
I divided everything as well so that the lighter cigars and the darker/medium cigars don't occupy the same space because they need different levels of humidity. I have tried balancing things out as much as possible. I have also put 6 Boveda packs (2 on each level) to no avail. The settings on my humidor are 72% / 66F. I thought about adding a little thing of water to the top drawer but the drawers are slanted and I can't put anything liquid in there or it will spill out.
I am at my wits end and of course, I'm a bit bummed. I finally have a large amount of cigars I want to store and I'm worried I'm going to ruin them all because I can't get the proper levels. The cigars feel ok ... I mean ... some of them feel quite dry and others feel great. The top two drawers never get above 62% humidity though and I'm worried about that. I feel like I need to add one of those Cigar Oasis things to the top/side of the humidor but I just don't want to add another device/maintenance to this. I spent so much money and I kind of thought this cabinet would be the last thing I needed to buy.
Any help would be appreciated.