Home
›
Oh Frank.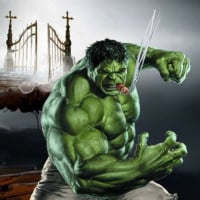 0patience
Oregon Coast
Posts: 10,399
✭✭✭✭✭
@VegasFrank said:
Not going to categorically refute anything you said, Tony, except for the "filth" aspect. 20 percent of all homeless people are mentally disturbed or drug and alcohol addicted vets. Some are part of your supposed greatest generation.

Hint: there are too many resources, especially in super blue Oregon, for any sane person with full faculties to want to be homeless. Most homeless people are the product of a society that created them, and while they do break in and commit crimes, I'm not gonna categorize them as "filth" because that's too dangerously close to what Hitler was calling Jews in the early 30s. They're mentally disturbed humans.

Dangerous language right there, but that's okay, I'm sure it was unintentional. Maybe instead of lamenting about outside homeless people coming to your town, you could volunteer and help some of them. Be the solution.
Frank, There is a reason I do not drink alcohol.
And I have been homeless, so I am very familiar with it. Albeit, it was over 40 years ago.
My brother is a substance abuse councilor and there is a reason he is.
When you have a parent who is an addict, you are very well versed in those people.
When you also have addiction problems, you know first hand.
Language is not dangerous. Interpretations from people are.
Fine, you want to have sympathy for those people, that is great.
The comment that sane people with full faculties have too many resources to be homeless is false.
Where I live, the people outnumber the available housing by a considerable amount.
And the ones that are available cost close to or more than most people's monthly income.
Maybe where you are, that may be accurate, but not here.
The cost of living, taxes and housing here are the prime reasons I am retiring and getting out of Oregon.
You have the right to believe what you want, just as I do.
I do not think you are wrong, just that I see things differently than you do.
In Fumo Pax
Money can't buy happiness, but it can buy cigars and that's close enough.
Atmospheric pressure and crap.