Home
›
Viaje Summerfest Torpedo 2011
BlueRings
Posts: 367
Viaje Summerfest 2011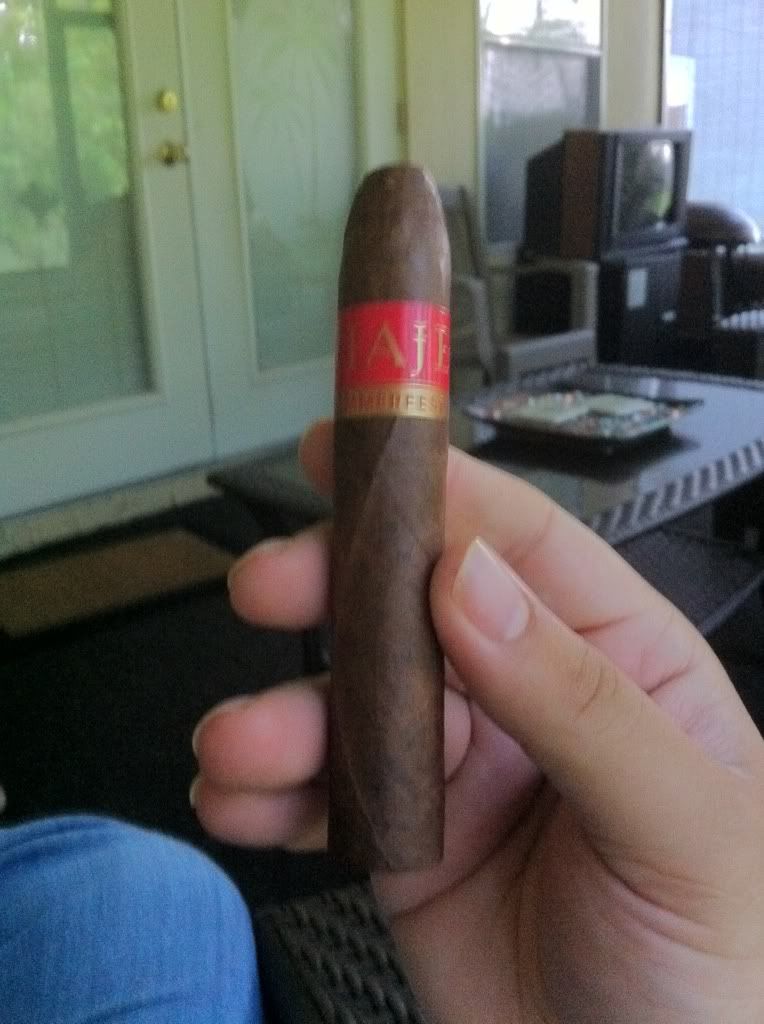 Preflight:
Reddish brown torpedo smells of tea with a cold draw of tea. Cold draw has a fruit appeal to it.
First third:
 Incense starts this off in the nose on the first draw with sweet tea flavors on the finish. Zero harshness or pepper sting, smooth luxurious draws of airy white smoke. Finish is very short and clean. I've held on to these for almost two months and they are smoking beautifully. Flavors of wood and earth begin to show on the inch mark. Wood reflects as cedar but finishes with leather in the retrohale. Finish begins to lengthen showing some almond flavor. All this in the first two inches of the stick.
Second third:
Sit back and relax close your eyes as you draw the smoke into your mouth then exhale through your nose slowly. Now the almond flavor becomes a hazelnut in the retrohale and a creamy finish backs it up. The finish barely noticeable but nice. This can be retrohaled 100%. Cigar is a medium and no more no less.
Final third:
The play of flavors continue similar to the second third no increase in strength. Billowy and light is this cigar in spades. The flavors continue to play nicely with each other with no other changes.
Final thoughts:
Very relaxing, this cigar is a leisurely stroll down a winding path not rock wall climbing the North Face. What made this cigar so enjoyable is in the sea of drop you on your head cigars this is simple yet complex. Light as a feather and not a taste bud burner or a nicotine monster. Sometimes simple is better.