Home
›
5 vegas cask strength flavor?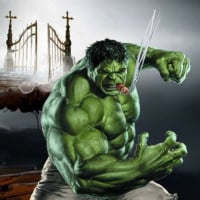 0patience
Posts: 10,547
✭✭✭✭✭
I'm trying to get a handle on flavors. I'm terrible at describing the flavors and understanding them. (cigar or food)
I just know what I like and don't like, but this one seems to be a bit sweet and woodsy.
All these years, I never really considered what the real flavors were of certain cigars, I just smoked what I liked. So now, with this cigar and Rip's articles, I am trying to come up with what I think on this cigar.
It's got a sweet flavor to it. The woodsy taste reminds me a lot of cedar, when I worked in a cedar mill.

It's not a bitter woodsy taste, but a mellow one. So how I classify that, I am not certain.

So I'm hoping someone can tell me if I'm getting closer or way off. LOL!
In Fumo Pax
Money can't buy happiness, but it can buy cigars and that's close enough.
Atmospheric pressure and crap.