Home
›
Movie night.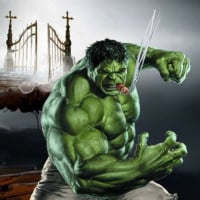 0patience
Posts: 10,579
✭✭✭✭✭
Somehow my wife and I have gotten into a weekly movie night.

It all started because we have Amazon Prime membership, bought a smart TV and can stream the movies from Amazon using a prepaid card loaded on their site.
No debit card or credit card, just punch in the pin number for the amazon streaming and purchase a movie.

Anyway, Tuesdays are new release dates. So every Tuesday, we either purchase a movie or rent one or find a free movie on Amazon to watch.

At first it was we'll pop up some popcorn (we have one of those movie theater poppers, but smaller version) and watch the movie, but it's advanced to movie and pizza night.

Tonight, we are going to watch Ender's Game.

Anyone have movie night or something like it?
In Fumo Pax
Money can't buy happiness, but it can buy cigars and that's close enough.
Atmospheric pressure and crap.