Home
›
Live plants for betta tanks.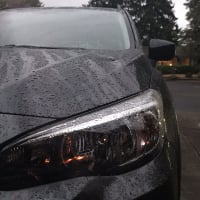 LiquidChaos66
Oregon
Posts: 3,767
✭✭✭✭
Hey everyone! I have a 5 gallon tank which is perfect for my needs. I have a single betta and several snails and NOTHING else. lol What im looking for is advice for a nice small live plant for the tank. The fake plants kept getting nasty and were ugly in general. My current base in the tank is a standard Tetra gravel. Do I need to change my base layer? What would you recommend? Also as for a plant... what have you had experience with? I think the plant will brighten up my fish's behavior as he seems a tad depressed. Help?
Life is like a blind fiver. You never know what you're gonna get.