Home
›
samsung garbage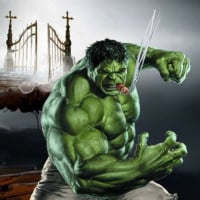 0patience
Packed up the bags and moved to Tennesee
Posts: 10,456
✭✭✭✭✭
I got a Samsung Galaxy S7 phone for work and I was working on a piece of equipment and someone tried to "help" me and knocked the phone out of my hand and shattered the screen.
That isn't why I think they are garbage.

I think they are garbage, because there is no way to repair the screen without paying a fortune to have it repaired.
The glass can't be replaced by itself without damaging the digitizer and the digitizer with the glass on it is almost $300.
Not to mention that the back is also glass and most times breaks when it is being removed.

Who designs crap not to be repaired?
My LG phone takes about an hour and $40 for the digitizer to replace it.

So now I'm stuck with a phone for the next 2 years with a busted up screen.
In Fumo Pax
Money can't buy happiness, but it can buy cigars and that's close enough.
Atmospheric pressure and crap.