Home
›
General Discussion
Mystery solved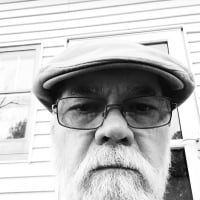 Amos_Umwhat
West TN
Posts: 6,963
✭✭✭✭✭
I have two identical 100ct humidors, that sit side-by-side atop a bookshelf.  No air blowing on them, no direct sunlight.  When I get cigars, they go into the one on the right, that I try to keep at about 67%, after a month they go into the one on the left at about 63%, until smoked.
Lately the 63% has been fluctuating much more than normally.  There's always a kind of more rapid loss of humidity this time of year, but this has been crazy!  The 67% humi seeming to be unaffected, I started searching for poor seal etc., all the usual suspects.  Nothing.
Walked in and found Pancho, one of our cats, up on the humidor.  Caught him off guard, because he KNOWS I don't want him up there.  Lifted the lid, thermometer reads 87F! 
Dad-blame-fat-ass-cat!
WARNING:  The above post may contain thoughts or ideas known to the State of Caliphornia to cause seething rage, confusion, distemper, nausea, perspiration, sphincter release, or cranial implosion to persons who implicitly trust only one news source, or find themselves at either the left or right political extreme.  Proceed at your own risk.  

"There is nothing so in need of reforming as another person's bad habits."   Mark Twain