Home
›
Cu-Avana Intenso Punisher
nikostewart
Posts: 451
✭
ROTT
As soon as this thing hits your lips you feel the heat of the wrapper, my first thought was to look for something to drink. So, I grabbed a Sierra Nevada Porter & a glass of water. The pre-light aroma was very earthy and zesty. Wrapper was dark brown and construction was very nice.
First Inch or so was full of spice (black pepper, cinnamon), but not overwhelmingly so. It seemed to blend perfectly with the earthy type flavors I was picking up. For the first third it seemed to mellow down quite a bit but was definitely full bodied and flavored. The burn was impeccable and didn't need any corrections. Tons of thick white smoke.
The Second third was still very consistent, Spice with flavors of raisins and earth picked up, nice complexity. The ash was light grey and held together beautifully.
The last third of the cigar started to pick up the pepper and cinnamon again with a little intensity but again not overwhelmingly so. Still flavors of earth and rasins and plenty of smoke. I smoked it all the way to the nub and was very happy with the performance of this full bodied cigar ROTT.
Make sure you have a full stomach for this one. All and all I enjoyed this cigar in its entirety and the Porter paired perfectly with the full flavors of the Punisher. Can't wait to try one with some age on it.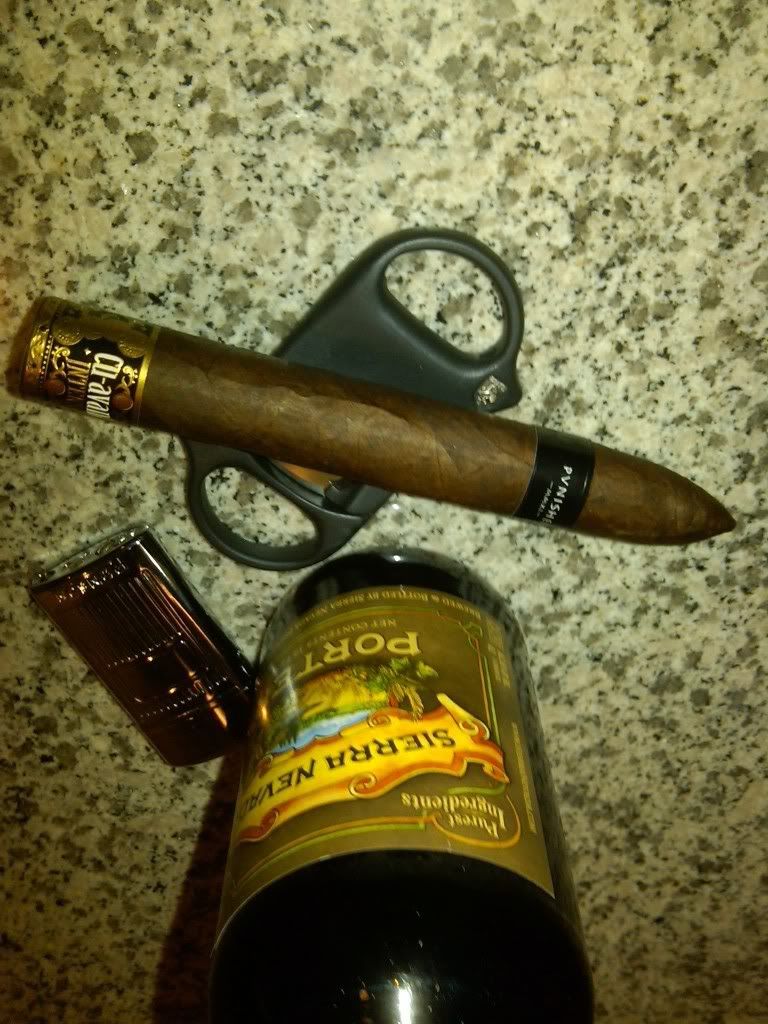 "Got to get me some lip burn!" - Tim