Home
›
Just playing with ink...
Toombes
Posts: 4,506
✭✭✭
A friend talked me into doing some tattoo work on him if he would provide the equipment, so I said why not. I've still got loads to learn and really wish I could do a proper apprenticeship, but 2 full-time jobs and a house full of kids makes that a nearly impossible prospect. Anyway, 3 sessions and 13 hrs later he got his back piece.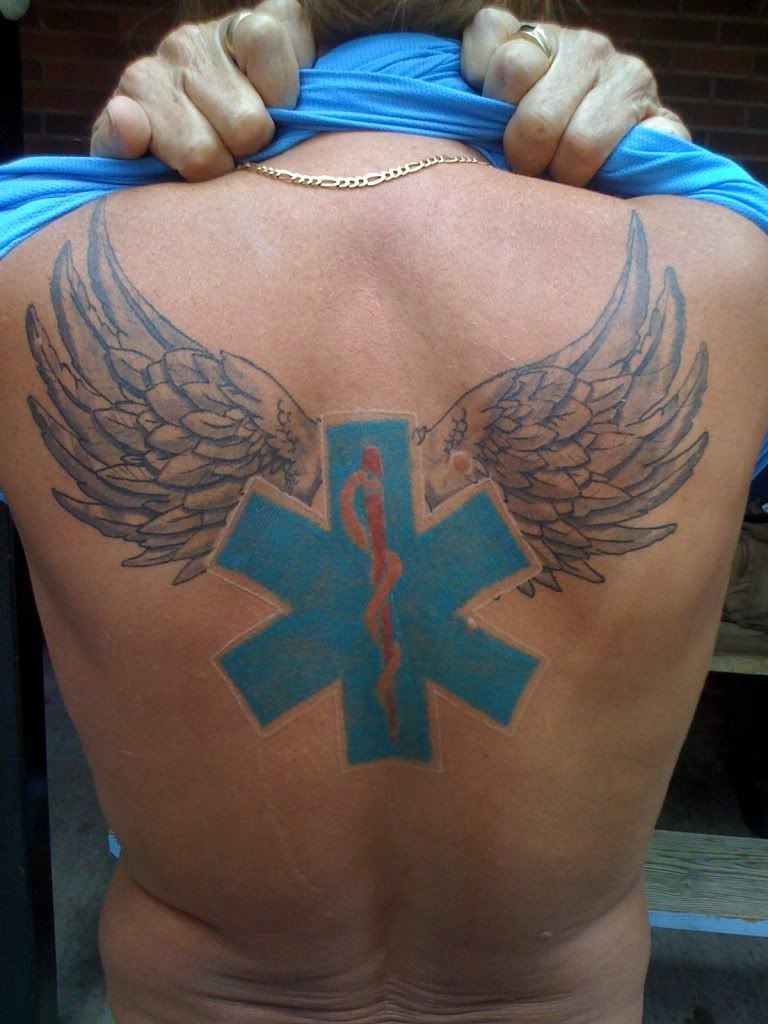 He's a retired EMT and was my partner for a bit. Still need to go back and do some touch-up on the staff where it faded in a few spots.