Home
›
Pipes
Pipe tips for Cigar People, what we've learned...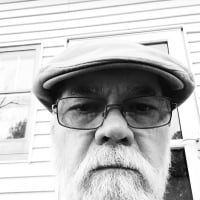 Amos_Umwhat
Posts: 7,721
✭✭✭✭✭
I got to thinking about pipe smoking. It can be an intricate hobby, both frustrating and rewarding depending on if one is "doing it right". There are a lot of little things that go into it. I'd like to share a couple things I've learned, and encourage the rest of y'all to do so as well.

Disclaimer: I'm not an expert, just a guy who likes to smoke, and I'd like this to be each individual telling what they've learned.

I'll start us off with 2 things I've learned:

Firstly, for the folks with military experience. Push the pipe cleaner in from the mouthpiece, and never pull it back in that direction. That may sound like a no-brainer, but for someone who's spent a few thousand hours sitting in the hall outside the arms room cleaning weapons until the armorer decides you've spent enough time and he'll start accepting weapons, well, it may be a habit to scrub that pipe cleaner back and forth. Doing so will bring foul tasting oils out to the mouthpiece. Bleah.

Second. Pipes will affect your taste for quite awhile. If you're planning to smoke a cigar in the evening, give at least a few hours since your last pipe. How long depends on your pipe tobacco. Doing it the other way around, cigar first & pipe later seems to work fine.

So, what has anyone else learned that we might want to know?
.
WARNING:  The above post may contain thoughts or ideas known to the State of Caliphornia to cause seething rage, confusion, distemper, nausea, perspiration, sphincter release, or cranial implosion to persons who implicitly trust only one news source, or find themselves at either the left or right political extreme.  Proceed at your own risk.  

"There is nothing so in need of reforming as another person's bad habits."   Mark Twain