Home
›
Splinters or slivers.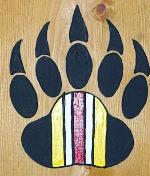 0patience
Oregon Coast
Posts: 9,017
✭✭✭✭✭
Why is it that something so tiny can remind you every 10 minutes that it is there and is next to impossible to see, but seems to hit a nerve everytime?
And why is it that you can never find good tweezers when you need them?
I sat there for an hour with a needle, magnifying glass and when I thought for sure I had got it, it let me know it is still there. 
There is no crisis that a good cigar can't cure.
In Fumo Pax
Money can't buy happiness, but it can buy cigars and that's close enough.
Atmospheric pressure and crap.