Home
›
General Discussion
Milwaukee, WI Summer Herf/Shizz Dinner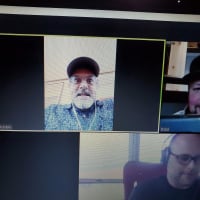 avengethis
Sorry, I ate all your bacon!
Posts: 5,537
✭✭✭✭✭
We are looking at the weekend of June 23-35 here in Milwaukee to have our Shizz dinner/herf.  We dont have much more for details but we wanted to get a rough head count to figure out what we can/cant do or how to handle everything.  
So at this point if you want to let us know if you can make it or are looking at making it that would be great!
@peter4jc
@Bigshizza
@Rolanddeschain
@MVW67
Team O'Donnell FTW!

"I've got a great cigar collection - it's actually not a collection, because that would imply I wasn't going to smoke ever last one of 'em." - Ron White