Home
›
outdoor ponds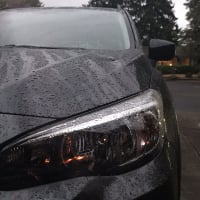 LiquidChaos66
Oregon
Posts: 3,767
✭✭✭✭
We have a large patch of space that we don't use. It would benefit from a pond of some sort.
I have the basic idea of how to build one and would really like to do it myself. I would love to have a few Koi in it but im fine not having fish in it. Im planning on having it be about 2.5-3 feet deep and about 5ft x 7ft. Not sure if I wanna do squared off or rounded sides yet. I could use some input...
Do you have one? Did your living situation come with it or did you build/install it yourself? What do you do for upkeep? are there plants in it or is it just a water feature? Would you recommend one?
Life is like a blind fiver. You never know what you're gonna get.