Home
›
General Discussion
October 6th...Shindig @ Casa de Lamers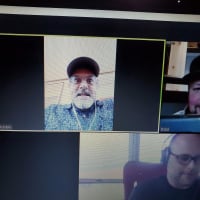 avengethis
Sorry, I ate all your bacon!
Posts: 5,605
✭✭✭✭✭
I have Mr
@Captain_Call
and his wife Kip staying at my house for the weekend and I figured I might as well open up my home on the 6th of October for anybody that would want to make the trek up to Kimberly, WI for the day.  I'll provide dinner and if needed a warm garage to smoke in.
Let me know if you are interested in making the trip.
Team O'Donnell FTW!

"I've got a great cigar collection - it's actually not a collection, because that would imply I wasn't going to smoke ever last one of 'em." - Ron White