Home
›
General Discussion
Muletown Herf 2019 March 22-24 2019
TNBigfoot68
Where Bigfoots live, in the woods
Posts: 2,194
✭✭✭✭✭
@Bob_Luken
and I are so excited to Officially announce the news that we have been talking up for the last few weeks - In Columbia TN starting March 22nd - March 24th we will be hosting the
First
Annual Muletown Herf!!!
The location is a place know as Battleground South - Even though we are hoping for a good showing from the forum members this will be giant party that will also be advertised locally - Details will be forthcoming including possible discounts for lodging. The B&M Owner is offering discounts on purchases made by C-Com Forum members that we register with him. He is open to the whole herf and socializing concept (actually he approached me) of these gatherings and is understanding that there will items brought in to smoke by forum members (however I hope that many of us will show him our gratitude by purchasing something for hosting us).
If anyone brings an adult beverage, it must be left with the owner behind the bar, who will in turn pour it for you, so as not to violate state laws and jeopardizing his liquor license
. The Owner is planning on having Food Trucks on-site for Saturday, possible Friday, and Cigar Reps on Saturday and much, much more. Guys this is going to be a rocking good time. We also have been given the green light by the owner to recruit the locals that will attend this event to join the forum. The location is a two story house with 4 large smoking rooms that windows can be opened. There is a smaller smoking area by the bar, and he has a large covered porch and will set up tents out back as well. 
Please make plans to attend - Nashville is the nearest Airport unless you are flying a small plane. 
If you have questions let me know.  Bookmark this thread in order to see all updates - Let me know if you are attending, we are announcing this now so folks can make plans to be here. - The owner is from Chi-Town so I am hoping that you guys from Chicago represent yourself well. Lou-Crew, you guys are not that far away. 
I am very excited about what is being planned, I hope you all can make this an epic yearly "Holy Grail" event that no one wants to miss!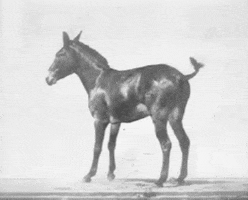 I was born a fool, and just got bigger!