Home
›
Cigar 101
Mold vs Plume
I'm not sure about all of you, but i am tired of seeing people online posting incorrect information on the difference between mold and plume on a cigar.
It happens all the time, even to people who are considered "knowledgeable"
I will leave the name of the blog out (as to not embarrass anyone that may be viewing), but there is a blog out there that posted this picture:
The words in the caption are close to correct. Plume on your cigars shows that your humidor is doing its job. (if you have plume) your cigars might be amazing. The big issue here is that the arrows are pointing to a big ol' spot of mold.
Too many people get this wrong. There is a ton of bad information out there. There are also so few cases of actual plume, and so many people that wish they had it, that there is excitement driven by hope any time any bit of white shows up.
The best way you can properly identify both plume and mold is to become very familiar with both.
Lets start with mold.
Mold can be blue, gray, yellow, green, and (most commonly confused with plume) white. There are rumors out there that mold cannot be white. But this is 100% wrong.
Mold is alive. It tends to start in one spot and branches out from there. The very small stalks grow up or out and have spores on the end that will spread from there. Often times mold will look like webbing, or fuzz, or if you break out the magnifying glass, little tiny Dr. Seuss trees:
here is a great example of this within the foot of a cigar:
Because of how it grows and expands, it will be splotchy and uneven. It will also look three dimensional.
Mold, when on the wrapper, will look like it is on top of the wrapper not like it is part of it.
Lets get a few examples of mold and what gives it away as mold
in the following picture, even though the white covers the entire cigar it is splotchy and spotty. This is not plume because plume is evenly distributed.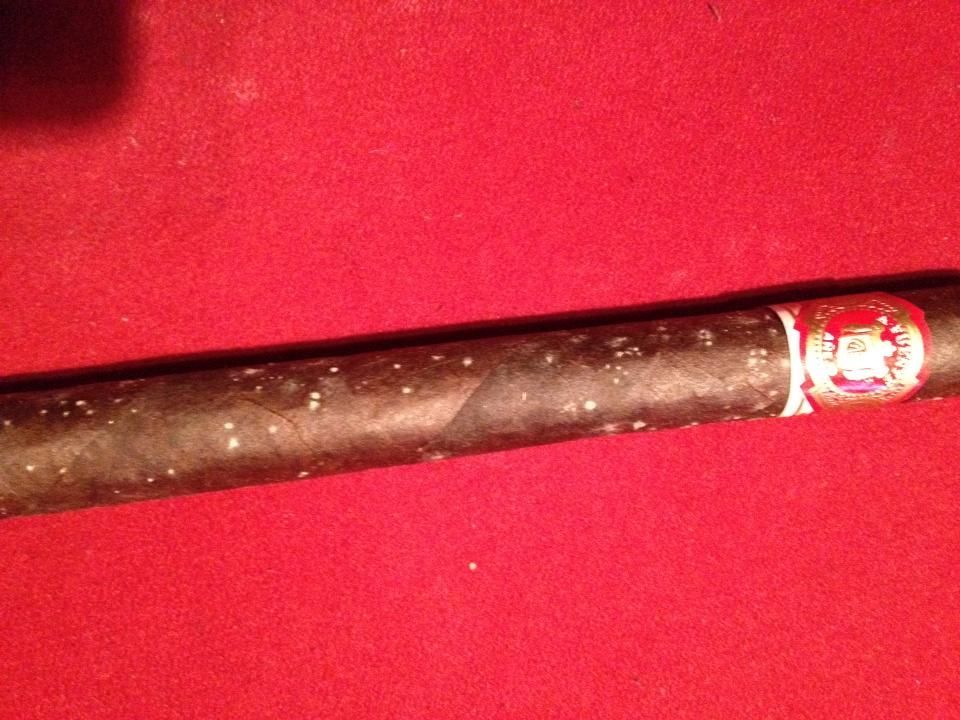 In the next picture there is a good example of the spotty nature of mold on the top cigar and a good example of the fuzzy or web-like structure of mold on the bottom cigar:
This next picture is an example of how mold can spread from one cigar to another and aslo how it spreads on one cigar. If you look at the spots you can see that it looks more solid white in the center than on the edges of the splotches.
this next picture is a difficult one. Because of the relative uniformity of the white, some might say that it is plume. However if you look close you can see that there is structure to it. There is a webbing and it appears to be on top of the wrapper. This is mold.
Plume is the oils within a cigar surfacing and crystallizing. Oils tend to do this in a uniform fashion. Since it is a crystal and it is uniform over the entire wrapper it will uniformly sparkle gently. Think of it this way, when it is very cold out and it has snowed when you look out into a field that is lit by the moon, the snow will sparkle uniformly. This concept is what a cigar with plume will look like under light. Of course it wont be as intense and it will be tobacco colored but it will have a sparkle to it. In lower light it will look more like a haze or dust. The dust will actually look like it is part of the cigar's wrapper, not like it is sitting on top of it.
The following is a close up picture of plume on a cigar, notice the sparkle and lack of 3D structure:
this next picture is taken under lower light. The haze is uniform over the entire cigar:
this next picture shows plume in its most common form. It is uniform and very light. It is almost unnoticeable.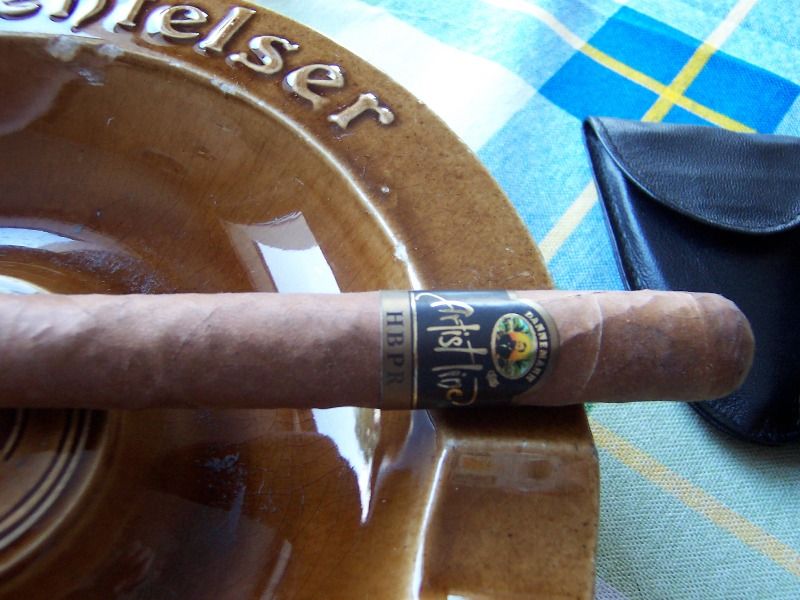 please please please, learn the difference between mold and plume before you post pictures and say how awesome your cigar is because its covered in awesome plume when your cigar looks like this: