Home
›
How stupid are we if...?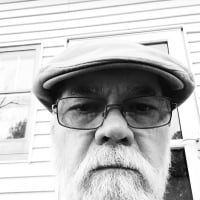 Amos_Umwhat
Posts: 8,171
✭✭✭✭✭
I was listening to the news on the radio driving to work the other morning, and a couple of the stories made me think

"How stupid are we if we believe this crap?"

So, that made me think "That might make a good thread for conversation"

To get us started, one of the stories was

Farmers are fighting the government for the right to use manure to fertilize crops. Unbelievably, the FDA, in its infinite need to mandate every aspect of our lives while ensuring that certain businesses provide their stockholders with ever increasing dividends, has decided that manure, the oldest known and most commonly used fertilizer in the history of agriculture, is "unsafe for use" for growing crops. Nice clean chemicals are the way to go, our only "safe" method.

How stupid are we to
a) buy that load of crap, &
b)continue to allow this set of appointees and hiree's to pass laws when none of them are our elected representatives?

For an example of exactly how stupid this is, please watch "Idiocracy", as this is actually the central storyline of the movie.

Anyone else have anything to contribute, stupidity that would boggle the mind and be laughable, if it weren't true?
WARNING:  The above post may contain thoughts or ideas known to the State of Caliphornia to cause seething rage, confusion, distemper, nausea, perspiration, sphincter release, or cranial implosion to persons who implicitly trust only one news source, or find themselves at either the left or right political extreme.  Proceed at your own risk.  

"There is nothing so in need of reforming as another person's bad habits."   Mark Twain