Home
›
Severe back strain... Any tips?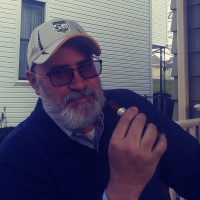 Puff_Dougie
Mr. Rogers Neighborhood
Posts: 4,601
✭✭✭✭✭
So, went to the church today to help strip and clean floors. Got down on my knees to scrub along the baseboards. Felt the muscles in my lower right back ball up like a fist. Couldn't stand up. Worst pain I've ever felt. A couple people eventually helped me to my car (passenger seat) and drove me home. Been resting it, doing gentle stretches and applying heat and ice intermittently, but it's not letting go. Walking like Quasimodo. Anybody have any suggestions? 
"When I have found intense pain relieved, a weary brain soothed, and calm, refreshing sleep obtained by a cigar, I have felt grateful to God, and have blessed His name." - Charles Haddon Spurgeon