Home
›
1st Scapegoat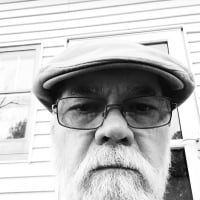 Amos_Umwhat
West TN
Posts: 7,319
✭✭✭✭✭
Well, it's been one week since we found out that Donald Trump has become 1st Scapegoat-elect.  Pretty much every day since then I've seen articles claiming that "Trump's war on..." whatever has already begun.

It's only been a week!

I mean, really, shouldn't we all wait and see if he screws something up before everyone comes unglued?  Some of these articles seem really unhinged, not connected to any discernible reality at all.  What if we all just assumed that these things are spin-columns put forth by really biased individuals, and groups, trying to mold public opinion without resorting to facts?

How would that be?

I didn't vote for the guy, as usual I voted for the Libertarian candidate, Gary Johnson, but come on!  Let's see what really happens before we start marching and looting.

Just a thought.

WARNING:  The above post may contain thoughts or ideas known to the State of Caliphornia to cause seething rage, confusion, distemper, nausea, perspiration, sphincter release, or cranial implosion to persons who implicitly trust only one news source, or find themselves at either the left or right political extreme.  Proceed at your own risk.  

"There is nothing so in need of reforming as another person's bad habits."   Mark Twain